Music PEI
2022-06-29T15:05:42-03:00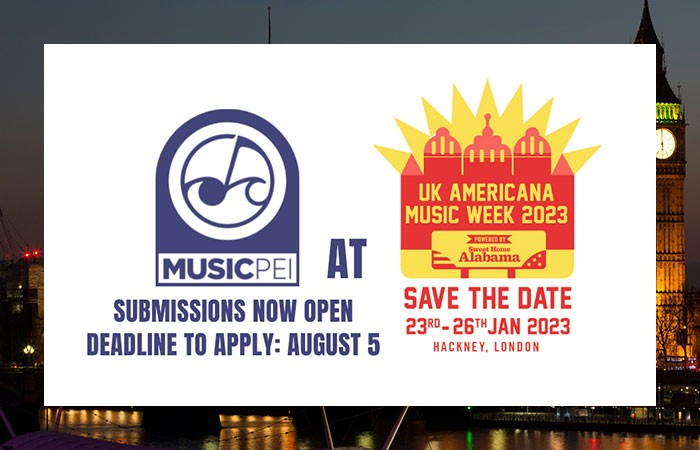 Music PEI at Americana UK
Music PEI will be presenting a showcase at Americana UK which is taking place in Hackney, London, UK on January 23rd-26th, 2023. This opportunity is open to all PEI-based exporting and export-ready artists in the Americana genre of music. The deadline to submit is August 5th by 5 PM.
Music PEI
2022-06-29T14:44:11-03:00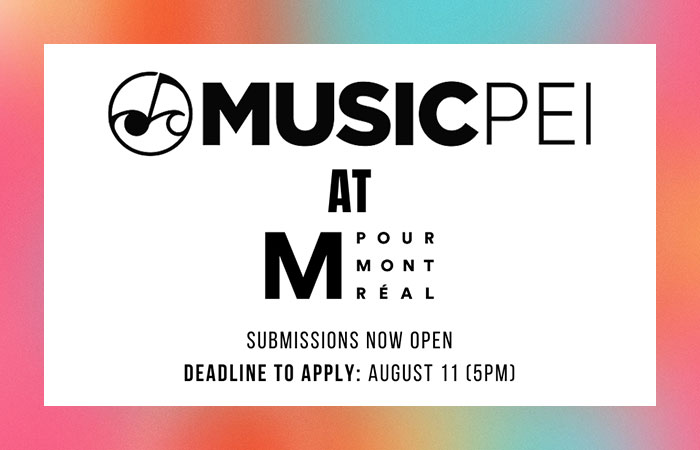 Music PEI at M for Montreal
Music PEI is thrilled to be partnering with M For Montreal to present 4 eligible PEI artists at this year's conference and festival, November 16th – 19th, 2022. Submit your application below to be considered as part of the Music PEI showcase this fall. Deadline to apply is 5 PM, August 11th, 2022.